Understanding the importance of refinancing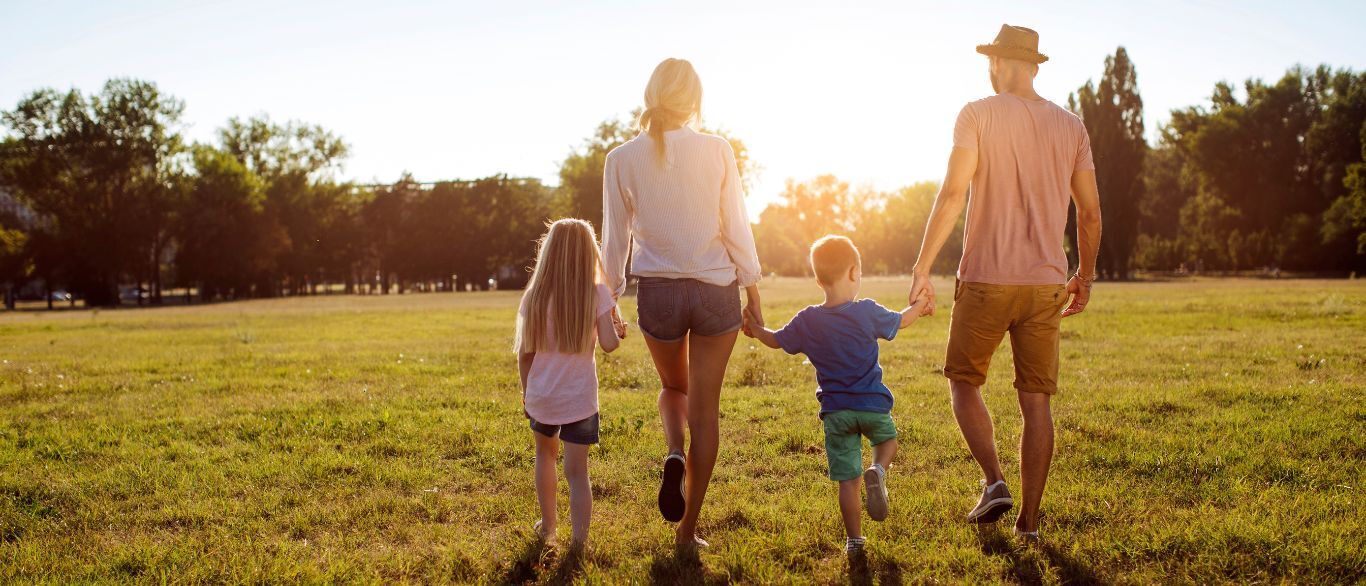 Refinancing your Home Loan
Before we look at the reasons you might refinance your home loan, the steps involved, and why brokers play such an integral role when it comes to refinancing, it is worth taking a quick look back at the history of home loan psychology.
The History of Refinancing
Prior to the 1990s, most homeowners would get their loan from the bank they had always done business with, and their loan stayed with that bank until their home loan was paid off. The relationship you had with your bank played a large part in being able to access loans, and outside the major banks, there were few options.
The early 1990s saw the beginning of mortgage 'brokers' in Australia. Many brokers were offering only a very limited number of products and lenders, but this was the beginning of the refinance revolution.
For the first time, borrowers were given choice when it came to getting a home loan, as well as a choice on whether they stayed with that lender for the 30-year term of their mortgage. The concept of shopping around for a better deal gained momentum.
This momentum continued during the 1990s and early 2000s, as the likes of Aussie Home Loans and Mortgage Choice became household names. Lender competition grew, with new lenders entering the market and smaller lenders growing off the back of the greater reach working with mortgage brokers gave them.
In 2011 the Federal Government banned exit fees on new home loans to further encourage competition in the home loan market and remove the cost disincentive for borrowers to move to a better deal.
Back then, mortgage brokers were responsible for around one-third of all new home loans in Australia. Today, this number is over two-thirds and growing.
We have shifted from a market where lenders charged expensive termination fees to stop borrowers from leaving to a market where lenders throw money at borrowers in the form of cash-back offers worth thousands of dollars to attract new customers.
Reasons to Refinance
There are many reasons you might look to refinance your current home loan. These include:
The features and benefits of your current home loan no longer meet your needs, requirements, and objectives.
Restructuring your current loan.
Accessing the equity in your property for uses such as renovations, holidays, investing, putting in a pool, paying school fees, or buying a vehicle or boat.
Purchasing a new home or investment property.
Consolidating debts.
Getting a better interest rate.
It is important to remember that there are costs involved when it comes to refinancing your home loan that needs to be taken into consideration. These include things like lender discharge fees, mortgage discharge and transfer fees, application fees, lender legal fees, and valuation costs.
Borrowers who are constantly switching lenders and chasing the cheapest rate would usually come out financially in front had they been matched with a competitive lender whose product features and flexibility matched their needs. Features such as offset accounts, which are usually not available on the cheapest loan products, and flexibility to move between products, can often outweigh the benefit of a slightly lower rate. In addition, the switching costs every time you change lenders can start to add up.
A cheap home loan that does not consider your goals and objectives or meet your needs and requirements can cost you much more in the long run than a loan that closely matches your goals, objectives, needs, and requirements.
We generally find that through a combination of matching clients with a suitable lender for their goals and objectives, and who offers a competitive product that meets their needs and requirements and seeks additional rate discounts overtime on your behalf, most borrowers will only need to look at refinancing their current home loan every 3-5 years.
Steps to Refinance
The first stage is referred to as the discovery stage. This stage includes the loan interview where your current circumstances are reviewed, your goals and objectives are discussed, and your needs and requirements are identified. This information gathering forms the basis of the lender and loan structure recommendations you will receive. Required information and documents for your application are collected at this point.
The second stage is analysis. This is where the checks are made to ensure your situation, documents, and details meet lender policy and credit requirements. The key aspects include reviewing the information and documents you've provided, checking serviceability (that you can meet the loan repayments based on how the lender assesses your financial situation), looking at conduct on your current home loan and any other liabilities, and the value of your property in relation to the funds needed, referred to as the loan to value ratio.
Third is the application stage. This is where your lender recommendations are provided, and your loan application is prepared with the chosen lender. Any final pieces of information or missing documents can be returned with the signed application forms, and once received your loan will get electronically submitted to the lender.
Finally, we have the settlement stage. This is where your application goes through the lenders credit assessment process and if necessary, additional information or documents requested by the credit assessor are provided before your loan is approved. Once approved the lender will prepare and issue loan and mortgage documents, which once signed and returned the lender will do final checks before booking in settlement with the outgoing lender.
Why use a broker to refinance your home loan?
Brokers play an integral role in the refinancing of home loans, assisting with over two-thirds of new home loans in Australia and facilitating competition between lenders.
Successful brokers are involved with hundreds of refinance transactions every year, which gives them experience and insights that greatly benefit our clients. They have a thorough understanding of the process, can foresee and prevent any potential problems before they occur, and can quickly and effectively deal with any issues that may arise.
A good broker will provide you with all the details you need to make an informed and educated decision around refinancing your home loan and undertake all the necessary checks and assessments upfront to ensure a smooth transition from application through to settlement.
Brokers have access to hundreds of products from dozens of lenders, ranging from the big banks and well know second-tier lenders through to smaller community and specialist lenders. Most importantly, brokers have the software, skills, and tools to show you the most suitable options for your circumstances from these hundreds of products and discard those which are uncompetitive or don't match your requirements.
The number one reason to use a broker is the number one reason not to go directly to a bank. Banks and other lenders are excluded from the Best Interests Duty Act, which legislates that a borrower's interests must be put first. Banks and other lenders are allowed under the law to put their own interests ahead of the interests of their home loan customers.
Brokers are happily included under the Best Interests Duty Act, meaning they must put a client's interests ahead of the lender's interest and their own interests. The only way to ensure your best interests come first is by using the services of a broker.