Success

Story
How we helped self-employed borrowers qualify for a mortgage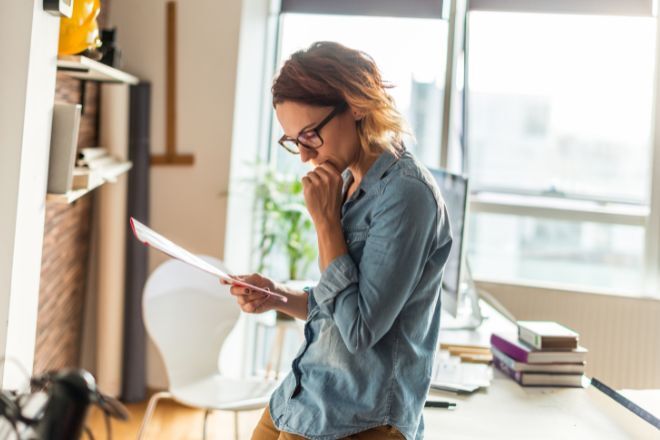 Background information
The number of self-employed people in Australia stood at 2.2 million in 2021. On a year-on-year basis, self-employment in the country increased by 3.9% in 2021. Between 2010-2021, the number of self-employed people in Australia increased by 7.2%. Small-to-medium enterprises (SMEs) are by far the nation's largest employer, contributing more than half our GDP, and they make up 99.8% of all Australian businesses.
Lenders view applicants differently if they are self-employed. Unlike when you have a job with an employer, the lender will only require your personal financial position to make a lending decision. When you work for yourself, the lender will also take into consideration your business' financial position.
While the lending environment for the self-employed has changed greatly over the last two decades due to competition, changes in legislation and lender appetite, you can be encouraged that a professional and up-to-date broker has many options available now or at least would be able to provide valuable insights into planning on how to get you ready for an application with lenders.
This case study reflects on our clients Chris and Jessica James.
Chris and Jessica are in their late 30's with a young family and were referred to us by one of our satisfied existing clients. They have a home in Kellyville, a newer suburb in North Western Sydney, where they built their first family home back in 2015 and currently have a small mortgage remaining.
They are looking to upgrade their home to accommodate their growing family. Both are working in the family plumbing business providing services to both individual households and building developers in the surrounding suburbs.
Problem-solving:
Chris and Jessica's business is doing well now, having been established five 5 years, however in recent years they suffered a sizable downturn in sales when many residential builders' sites were closed on and off during the initial outbreaks of COVID.
With banks requiring the latest two years Income Tax returns and financials for all entities and personal Australian Taxation Office (ATO) Notice of Assessments (NOA); COVID government grants like job keeper and cashflow boost are not considered regular ongoing income by the majority of lenders effectively lowering their borrowing capacity.
Their business has since recovered with sales higher than pre pandemic levels, but this growth is yet to be reflected in their tax returns until the end of the current financial year is completed by their accountant and their new tax returns are lodged.
Jessica is soon expecting their third child and they have already put their existing home on the market. They have found their next property and are looking for a $1,000,000 loan to enable them to obtain their new home.
They have already approached their existing bank and have been declined a loan, having being told that their financials at hand can only service a $600,000 loan. They are feeling devastated and sought the help of a finance broker to make their move to their next home possible before their new child arrives into the world.
Research methodology:
For clients in the position of Chris and Jessica having already had a bad experience, it was important to do everything possible to make the process as smooth as possible and get a result quickly so they can complete both the sale and purchase, with the best outcome being a simultaneous settlement on the same day to be able a move from one property to another.
We travelled to meet with them in their Kellyville home, at a time that best suited their routine. With Jessica now heavily pregnant its uncomfortable for her to travel long distances to our city offices.
The meeting was unrushed, and we enjoyed their warm hospitality while hearing their dreams and wishes for their new home located only a stone's throw away in a nearby neighbouring suburb.
We explain how the lending landscape can accommodate for varying different methods of income verification for self employed applicants like them.
Analysis:
While Chris and Jessica's tax returns were suggestive of a circa $600,000 borrowing capacity when reviewed in the traditional prior two-year method, further documentation was requested by us.
The last three quarters of lodged Business Activity Statements (BAS) reflected a large 40% increase in core sales activities. With the provision of accountant prepared year to date financials, profitability levels had not only returned but exceeded pre-COVID levels due to the pent-up demand and tradesmen coming out of COVID lockdowns attributing to a large portion of the growth along with Jessica's increased sales activity through networking individual households in her local area.
It was clear that the traditional prior two-year method of assessing income levels was not a true reflection of the business's current financial position and therefore not a true indication of the individual's borrowing capacity.
In recent times with COVID a large range of mainstream lenders had learnt to become more flexible with assessing income, so the first port of call among the 40 plus lenders we have available on our panel are those that may consider a larger loan based on the most recent BAS statements and accountant prepared year to date financials.
There are a whole host of non-major lenders that as a matter of course offer products specifically designed for the self-employed without the need to provide two years financials and tax returns at all.
These include lenders that rely on other forms of income verification such as 12 months BAS statements, or six-month business transactions bank statements or simply an accountant's letter verifying the individuals' circumstances. As a result, with the many options available to Chris and Jessica, we left their home giving them the confidence that we would get their required loan sorted.
Once it was established which lenders would be able to assist Chris and Jessica, a process of comparison was needed to help determine which lender would best meet their needs and requirements and offer the better outcome.
This involved looking at the lenders upfront charges and any ongoing fees, their interest rates, and also how quickly the lender would provide an answer given the clients had a buyer for their property in hand and were under pressure to exchange contracts on their new home purchase.
Recommendations:
The recommendation provided to Chris and Jessica was a mortgage with Macquarie Bank;
The reasons for this recommendation were based on:
Macquarie Bank would assess the loan favourably allowing Chris and Jessica to secure the required funds to upgrade to a new home.
Chris and Jessica had expressed they preferred either a major bank or well known second trier lender. They would not feel comfortable with an unknown lender to them and ultimately were comfortable with Macquarie Bank.
Having a local branch presence was not important to Chris & Jessica as they are used to doing internet banking which they prefer and find far more convenient.
Chris and Jessica needed an answer urgently and Macquarie Bank was able to provide formal approval within a few days of the valuation completion. They processed the loan offer documents electronically to the client's individual email addresses, enabling the lender to be ready well ahead of the standard six week settlement time frame.
Macquarie Bank was the most competitive lender available on our panel across the areas of upfront charges, ongoing fees, and interest rate.
Results:
We were able to obtain a mortgage facility for Chris and Jessica in the requested amount of $1,000,000, which enabled them to upgrade their owner-occupied property.
They had managed to pull the settlement date for both properties to the same day which meant they were able to move from one property to the other over the same day without the need for renting a property in the meantime or paying double moving expenses.
Lessons learned:
Being able to understand and accommodate the needs, requirements, and time frame limitations of Chris and Jessica were critical to achieving a successful outcome.
The process was one they could not have undertaken on their own without assistance, and it was important that the experience was professional and prompt.
There was guidance given to Chris and Jessica on how to manage the expectations of both their buyer and seller while their loan application was being prepared by us and assessed by the lender, advice was given on when it was okay to exchange contracts and to let their conveyancing solicitor know to nominate the same set settlement date for both property settlements.
Whilst on face value it appeared that Chris & Jessica's borrowing capacity was only $600,000 as being told during their local bank branch visit; it's not always as clear cut as that with self-employed and requires further investigation into the current business circumstances.
Chris and Jessica are overjoyed in their new home and with a new baby girl recently added to the family, they are loving their new life, leaving us to reflect upon the important impact we have on the lives of the people we assist.
To this day they are both great advocates of our business continuing to refer friends, family and work colleagues that they feel would benefit from our services.
To protect the privacy of the individuals involved, the names used in this case study have been changed. The case study is based on real-life scenarios and events, but all names have been substituted with fictitious ones to ensure the confidentiality of the parties.
Award

Winning Mortgage Brokers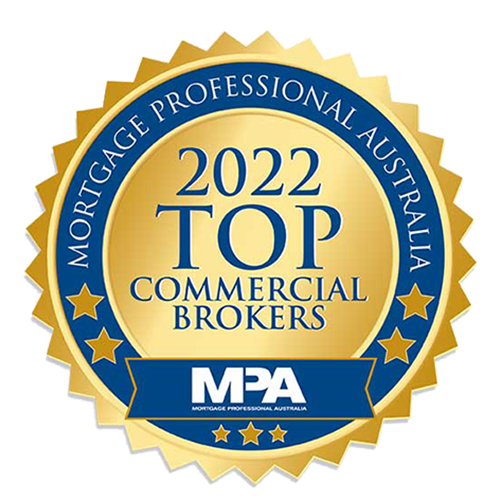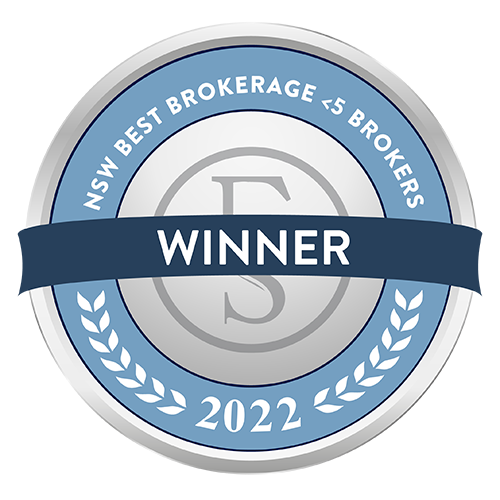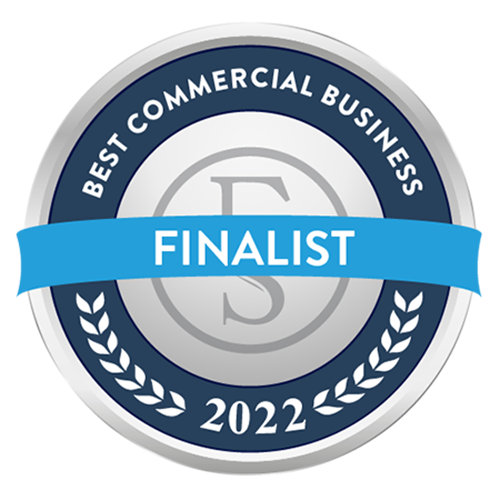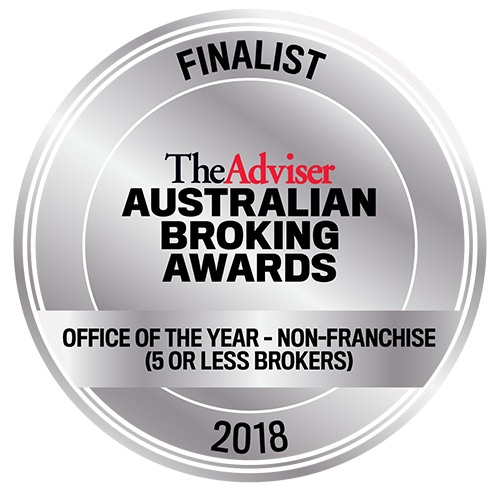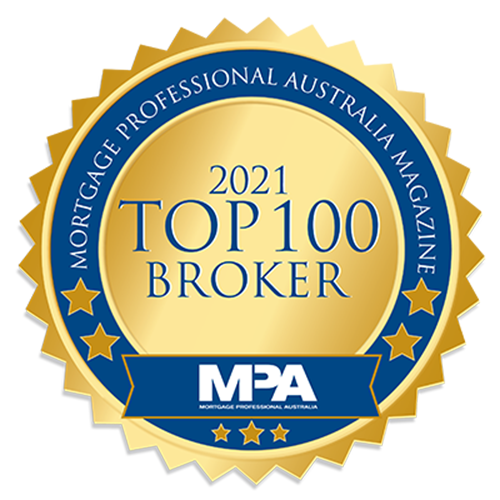 Secure

your future and uncomplicate your finances

Don't let the mortgage application process overwhelm you. Let us guide you every step of the way and help you feel confident in your decision

Get qualified in 3 minutes